Chinatown Dining Week 2021 Combos
We're excited to be participating in the 2021 Edmonton Chinatown Dining Week! Jan. 14-24, 2021.
Order one of our YEG Chinatown Dining Week $18 combos to-go.
Choose from:
COMBO A: Large bowl of pho of your choice + a spring rolls and grilled pork balls appetizer tray.
or
COMBO B: Large bowl of pho of your choice + a Vietnamese condensed milk iced coffee + two spring rolls.
$18 + GST combos are available Jan 14-24, 2021.
Our regular menu is also available during this time as well! 🍜
Place your order by phone ☎️ (780-428-8983 pay by cash at pick up), or email / text (kingnoodlehousephohoang@gmail.com / 780-903-2247, pre-pay by e-transfer).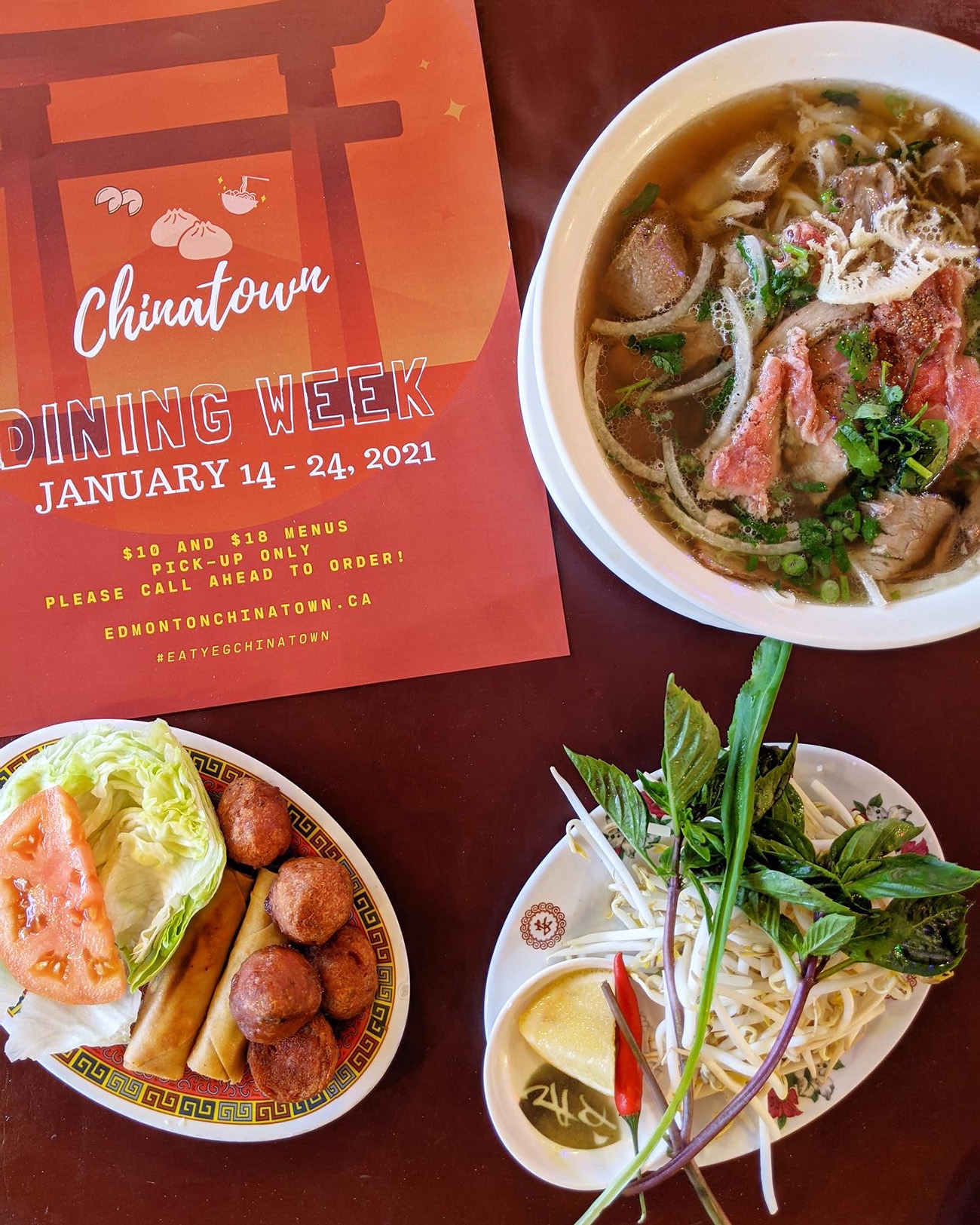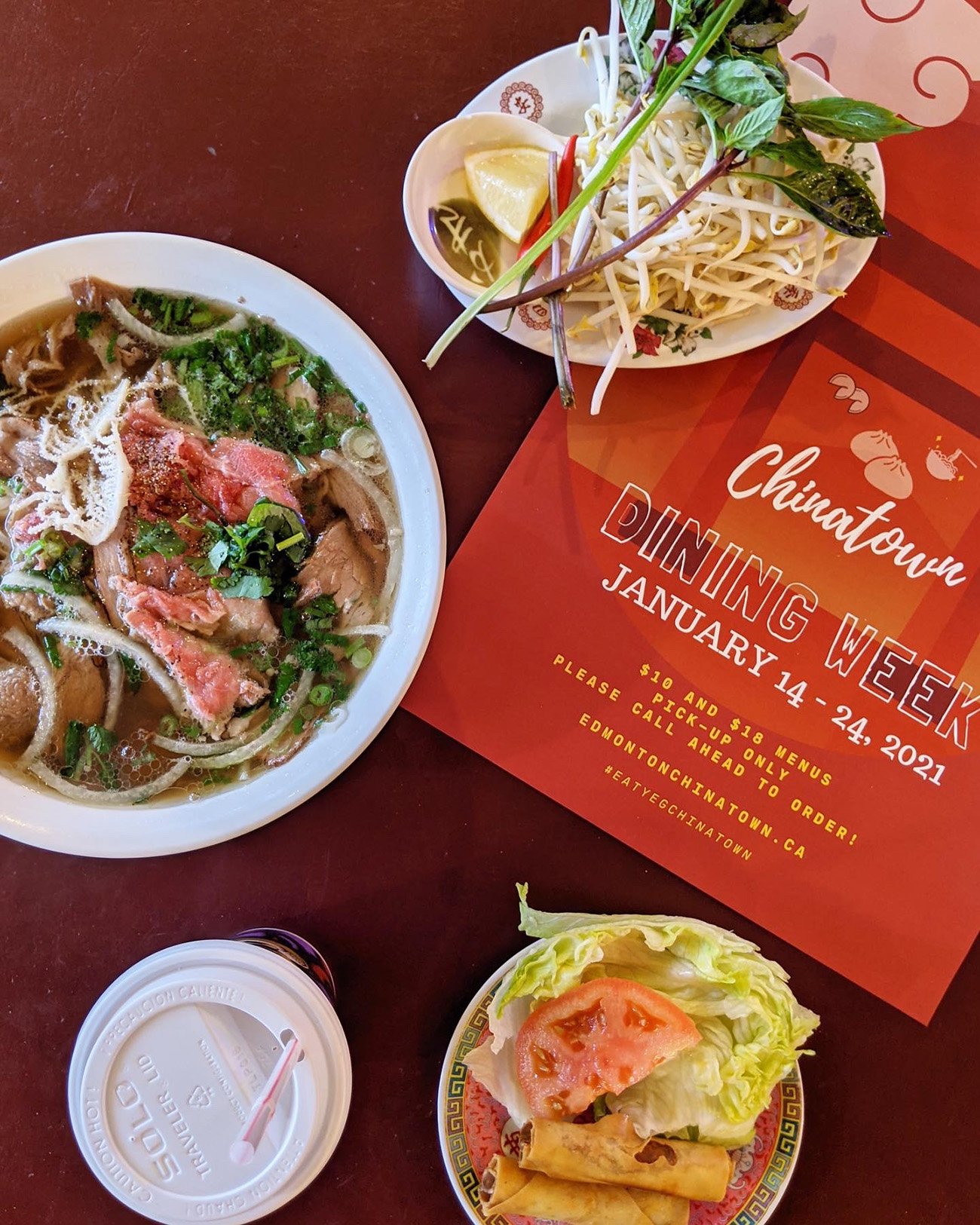 Order Pho-to-Go!
Effective Sunday, December 13, 2020, King Noodle House Pho Hoang is serving Pho-To-Go (take-out / pick-up) only.
We are open for take-out/pick-up orders Wednesday through Sunday.
Thank you so much for supporting our family restaurant!
You can order take-out (pick-up only) via phone or online (email) orders. If ordering via phone (780-428-8983), payment is still cash only at pick-up. If ordering online, you have the option to pay via e-transfer.
How to Order Online: 
Review our menu to decide what you want to order
Email  kingnoodlehousephohoang@gmail.com and specify:

What you want to order
What time you want to pick up
Your cell phone number

We will reply to confirm the total cost of your order along with e-transfer instructions. Please allow up to 1 hour to receive a response between 10 a.m. and 6 p.m. Wed-Sun.
After your e-transfer payment is received, your order will be placed and ready within 30 minutes or at your specified pick-up time.
It us recommended you place your order at least one hour before the time you want to pick up to ensure the order is received, placed and ready by your requested time.
Please note: a $1.00 take out fee will be added to each soup and vermicelli bowl order.
We are open 10 a.m. to 7 p.m. Wed - Sun.
Order cut-off for online orders is 6 p.m. for same day orders.
If you want to call to place an order for pick-up, please review our menu and call 780-428-8983. Remember orders made by phone must be paid for with cash at pick-up.
Delivery is not available at this time.
Picking up take-out at your favourite local businesses instead of using third party delivery services means more money stays with the business.
Thank you for your support!
We truly appreciate it.
- The King Noodle House Family
KING NOODLE HOUSE
We have been serving authentic, Vietnamese noodle soup in Edmonton for over 22 years. We are a small, family-owned, family-run restaurant in Chinatown. We've been described as a hidden gem, a hole-in-the-wall, a no-nonsense, cash-only, soup joint. Come try our popular soup!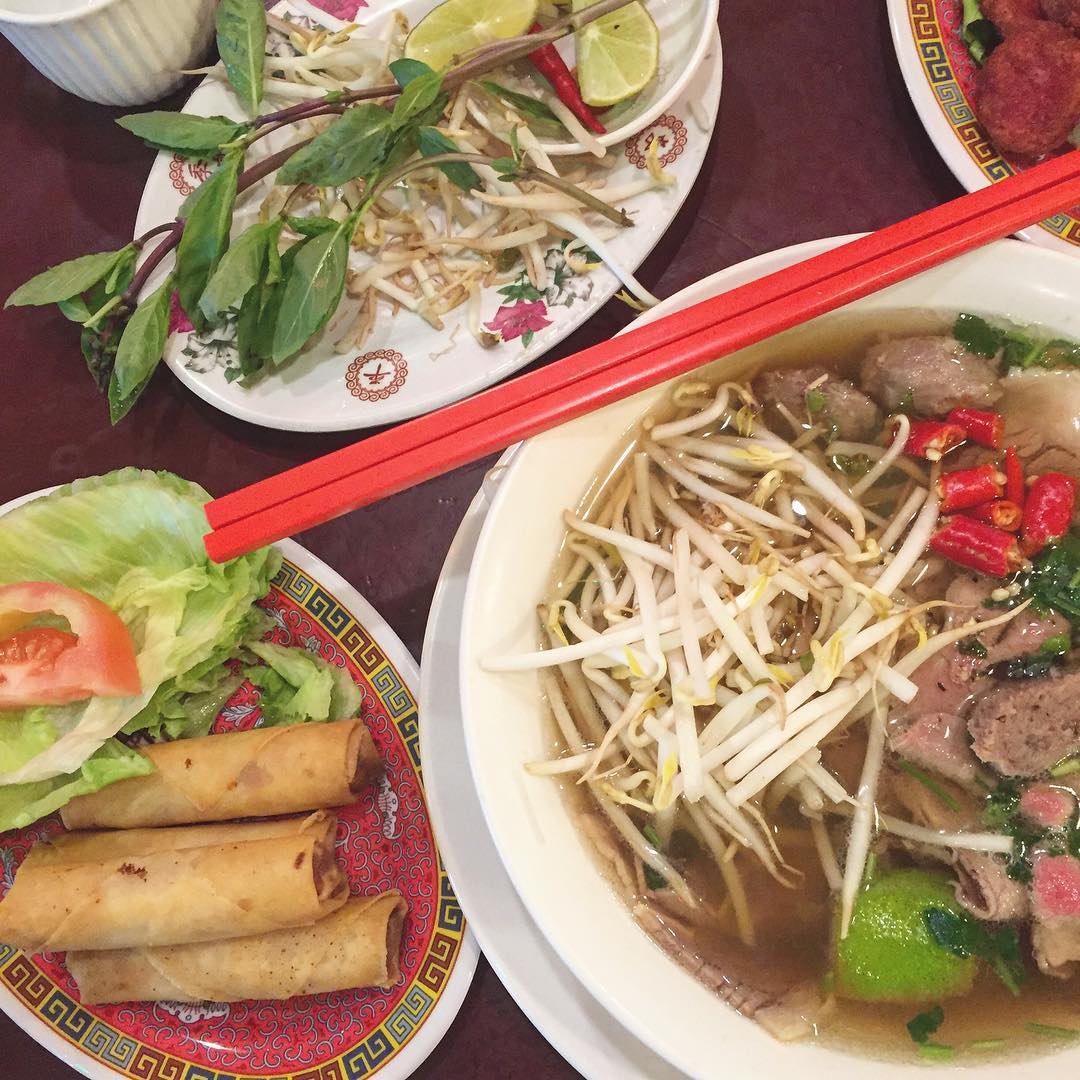 HOURS
King Noodle House is open Wednesday through Sunday, 10 a.m. to 7 p.m. take-out / pick-up only (as of Dec. 13, 2020, as per provincial restrictions—no dine-in services are allowed).
We are regularly closed Mondays and Tuesdays..